Supplier
Peanut Butter
Peanut butter is a glorious thing. Stick the spoon in the jar and pull out a sticky mountain of nutty joy kind of glorious. The temptation to eat it straight from the spoon is often too great. A guilty pleasure we are all party to but rarely admit. Click here to buy our peanut butter letterbox brownie.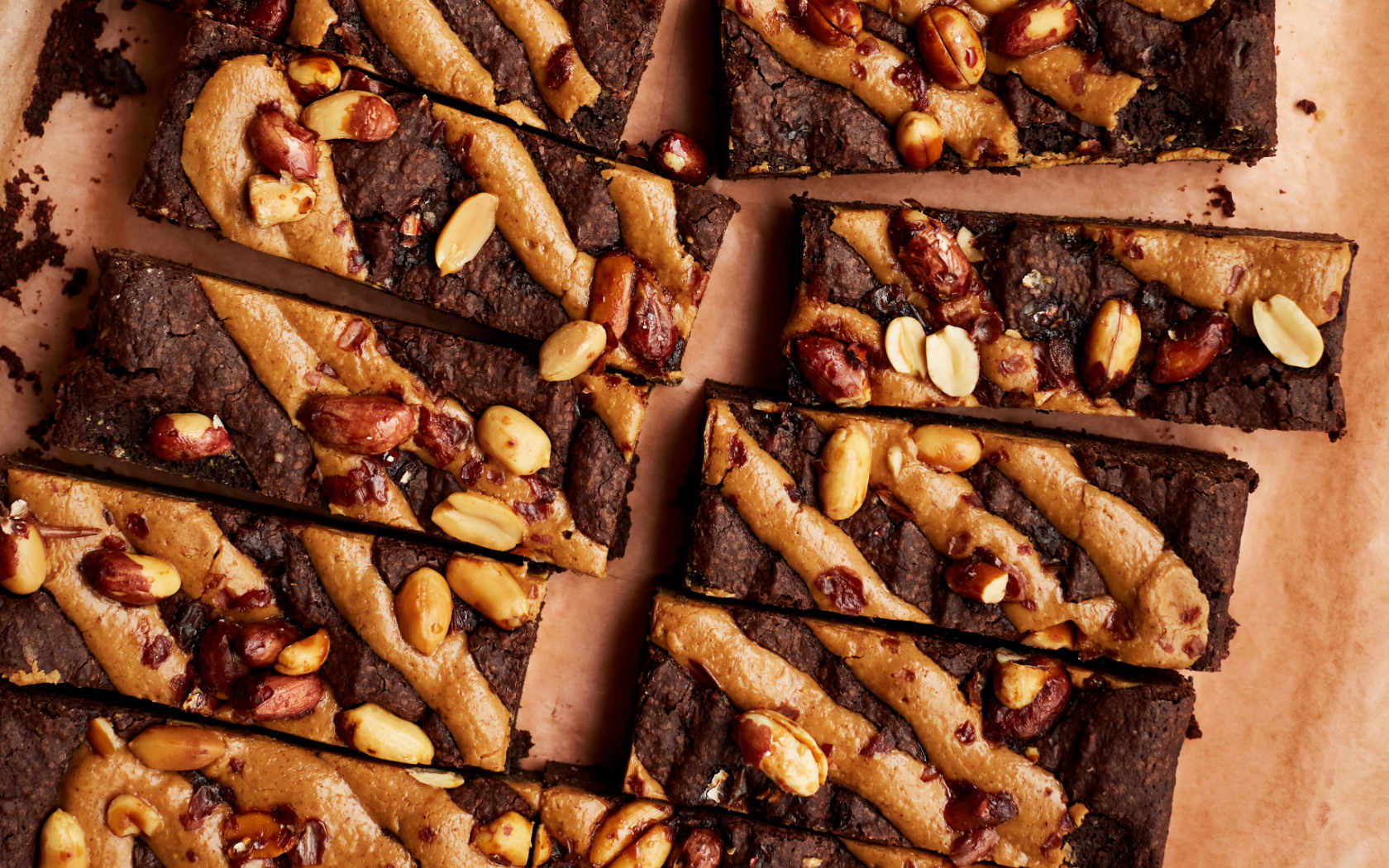 The continually looming danger with peanut butter however is a pesky ingredient that is finding its way into more and more jars. No matter how wholesome and mother earth loving the jar may appear, the dreaded palm oil is a more and more common ingredient in peanut butter.

Finding a yummy peanut butter that was just as its name suggests, peanuts and nothing else, was becoming an increasingly difficult task for us. In steps Yumello! They are an awesome company producing vegan peanut butter in the UK and stand firmly to the fact that they will never use palm oil.
Esther and Omar are the founders of Yumello. The pair met trekking through the Atlas Mountains near the Berber village where Omar grew up. He knew every path like the back of his hand and fuelled their adventures together with a delicious blend of roasted almonds and argan oil, known locally as 'amlou.'

From their first meeting in the Atlas mountains they found themselves in the port city of Bristol. Here in their new home they started crafting something special using Omar's knowledge of amlou. With their first batch of 100 jars of spread they started selling their awesome product at Bristol's Tobacco Factory Market every weekend. Encouraged by the locals' love of the product they decided to push on and Yumello was born.
| | |
| --- | --- |
|   | |

Yumello is now fully in its stride as a business playing around with the norms of what peanut butter can be. Something the team at Exploding Bakery totally encourages. Their award winning nut butters are delicious making it an easy decision for us to use their products in our cakes.

If you fancy munching on the love child of Exploding Bakery and Yumello check out the Peanut Butter Vegan Brownie.
 Or to make our brownie at home, check out our Peanut Butter Brownie Recipe here.