---
Cake Care
Keep cake box the right way up.
Put the box in the fridge or freezer until you're ready to use it.
Cakes will keep for a minimum of 5 days in the fridge or 3 days ambient display.
With good care most cakes will last much longer than this.
---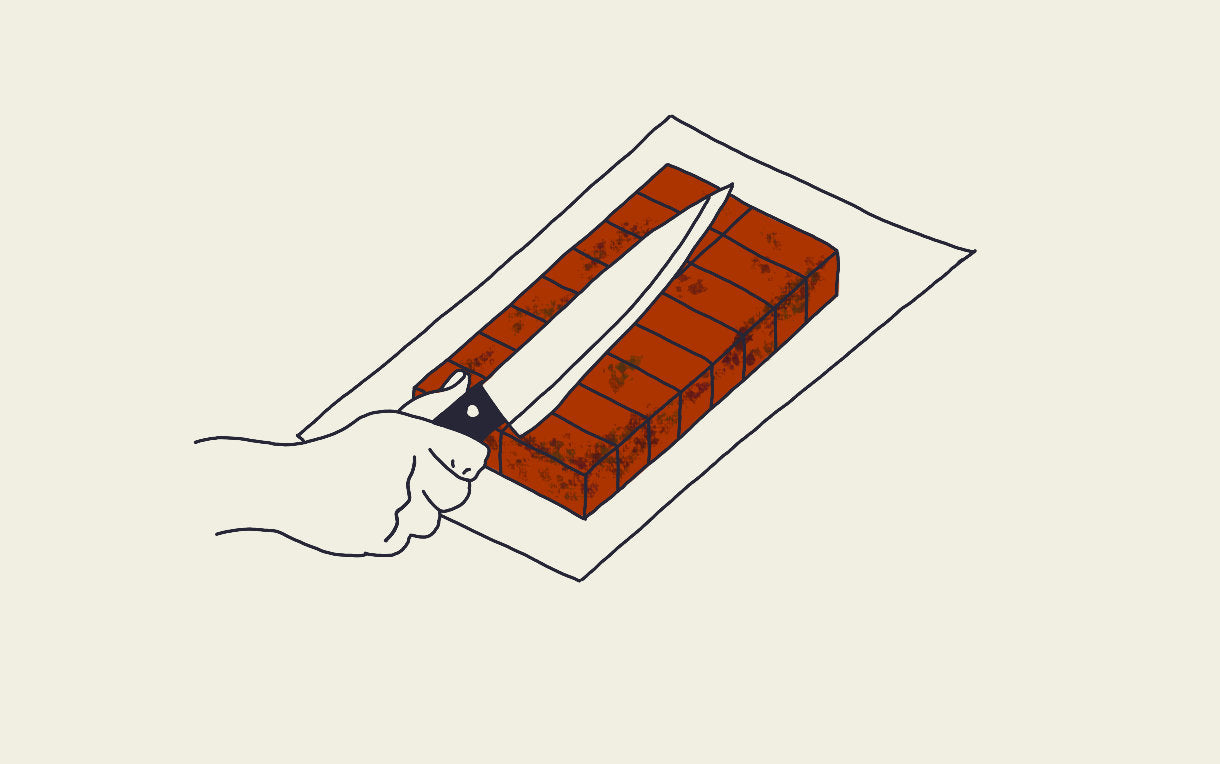 Cake Cutting
Cakes are best cut chilled and most cakes can be cut frozen for a super neat slice.
Use a big sharp knife and cut along the markings at a right angle.
It helps to stand square to the cake. Don't cut in a lazy fashion. Odd sizes aren't cool.
Make sure you wipe your knife between cuts.
Please take care to avoid cross contamination of allergens.
Always use a clean knife for cutting different cakes and separate serving utensils.
---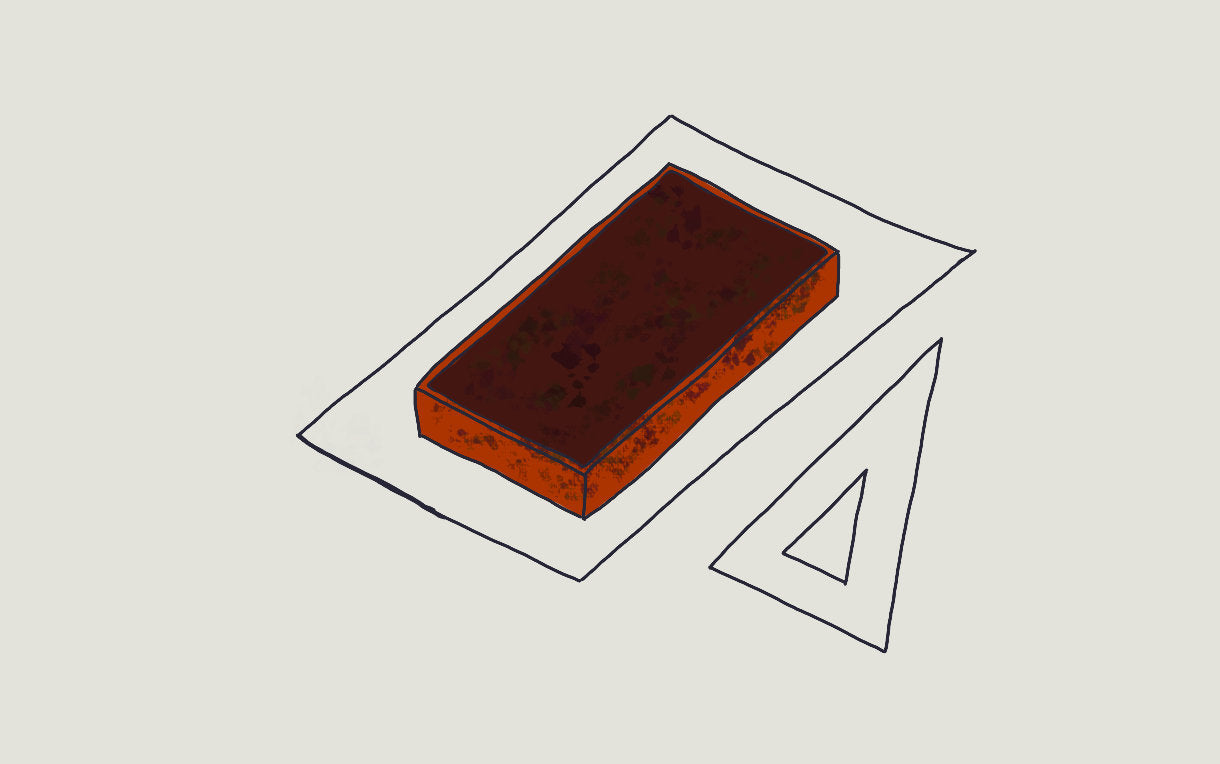 How to cut an unmarked cake
Gizzillionaire Cake is best cut at room temperature
Use a paper towel or a tea towel to dab off any moisture on top.
Use a sharp knife to pre-mark 16-18 slices. Follow your markings to cut the cake.
Wipe the knife clean in between cuts.
---
Cakes As Desserts
Try the Raspberry & White Chocolate Frangipane Cake with double cream. To really make it pop you could add fresh raspberries.
Serve the Lemon Polenta & Pistachio Cake with crème fraîche for an uplifting dessert. Looking to make it really pop? Sprinkle some more crushed pistachios on top.
Serve the Lumberjack Cake hot along side custard for a comforting pudding. Add a sliced Medjool Date to make things fancy.
Warm up the Almond Brownie and pair with clotted cream for an indulgent dessert. To really amp things up, scatter some toasted flaked almonds on top.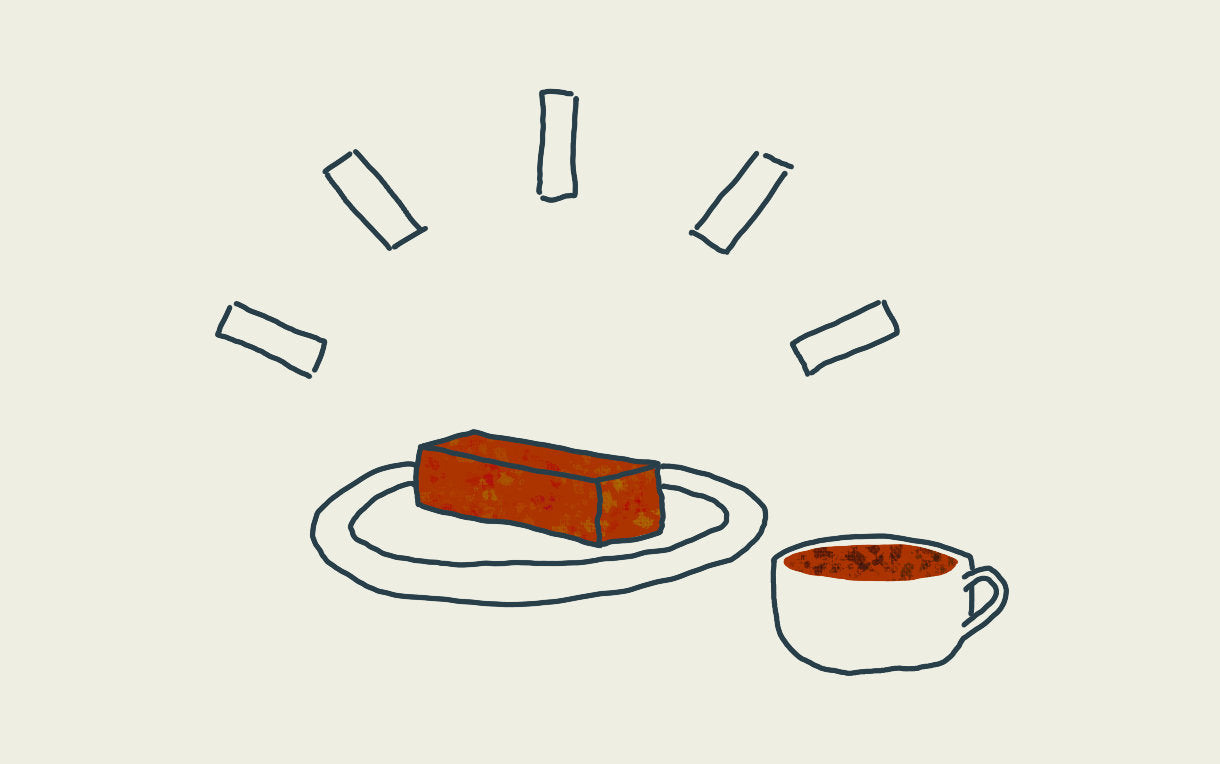 ---
---