Puddings
Learn how to easily jazz up your cake to make a dessert your customers will love.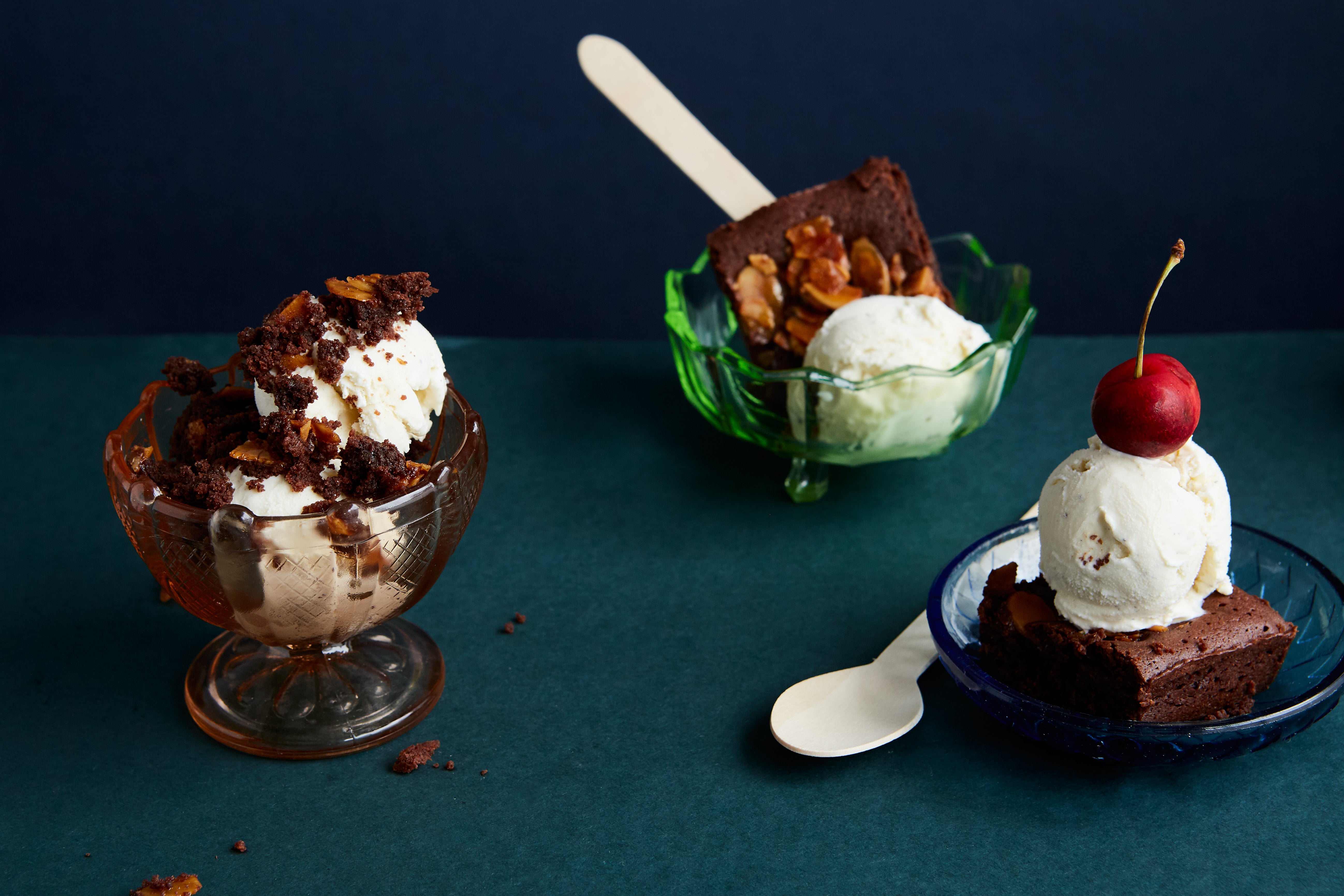 Check out the video bellow for ideas on turning you cake into an impressive dessert. 
Try the Raspberry & White Chocolate Frangipane Cake with double cream. To really make it pop you could add fresh raspberries.
Serve the Lemon Polenta & Pistachio Cake with crème fraîche for an uplifting dessert. Looking to make it really pop? Sprinkle some more crushed pistachios on top.
Serve the Lumberjack Cake hot along side custard for a comforting pudding. Add a sliced Medjool Date to make things fancy.
Warm up the Almond Brownie and pair with clotted cream for an indulgent dessert. To really amp things up, scatter some toasted flaked almonds on top.